Flexible 7 Colors Led Light Therapy for Whole Body Skin Care, Red Light Therapy At Home
Domer best Professional Led light therapy machine

 for whole-body skincare and relieves muscle pain.

 7 colors led light therapy, the effect is much better than red light therapy alone, non-invasive, non-ablative, painless, drug-free therapy is 100% natural, and FDA-cleared.
Domer supplies the best professional-led light therapy machine which contains red, blue, and yellow led light therapy and 4 mixes of light therapy to make you get an excellent result. 
Photon Led Light therapy is the best

professional-led light therapy machine 

for medical professionals and home use.
Domer 3 colors + 4 Mix colors Led light Therapy for whole body wrinkles, acne treatment, naturally relieve the muscle & joint pain.
Uses the medical grade led wavelengths: red 640nm, yellow 583nm, blue 423nm, 4 mix color lights.
Free shipping worldwide by Express
60 days trails to make sure you are satisfied with Domer Laser
1–year warranty and best after-sale service
Product Price:
$399.00 USD
$339.00 USD
Availability : In Stock
Product Type : Light Therapy Lamps
Vendor : Domer laser
Free shipping worldwide

60 days Money Back Warranty

100% Secure Payments
What Are the Benefit of Led Light Therapy?
Domer Led Light Therapy adopts the best medical grade led wavelength of red 640nm, yellow 583nm, blue 423nm, and 4 mix color lights to improve fine lines & wrinkles, relieve acne, reduce pigmentation, treat psoriasis, relieve the muscle pain.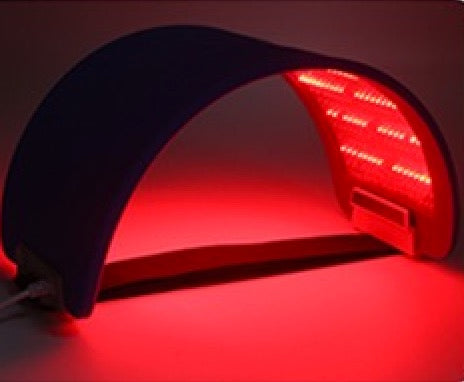 640nm red light therapy can stimulate fibroblasts to produce collagen and elastin, improves skin strength, elasticity and plumpness and reduces the appearance of fine lines and wrinkles.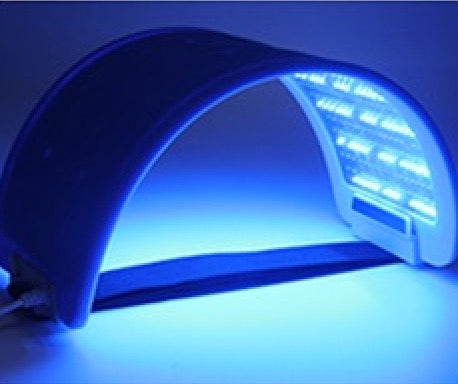 423nm blue therapy light destroy & sterilizes propionibacterium (p-acne bacteria), used for treating acne, pimples, eczema, rosacea and psoriasis, and decrease redness.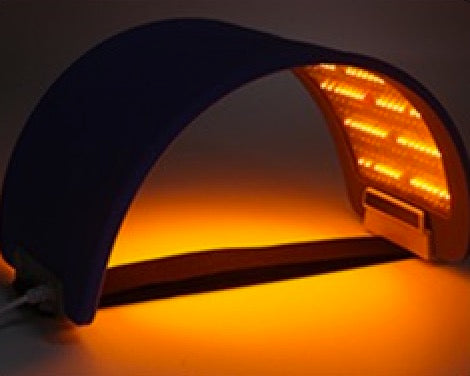 590nm Yellow therapy light boosts lymphatic flow, which removes toxins and waste from the skin, and promotes anti-aging.
Professional Led Light Therapy, At Home
Led Light Therapy Improve Your Skin, Reduce Signs of Aging, Treat Muscle Pain for Whole Body Physiotherapy. Painless, No Side Effect, Easy to Use.
More FAQs
Product Specification
The Domer 7 Color LED Photon Therapy Machine is with intelligent design, flexible, bend, and counter
Red therapy light: 640nm
Blue therapy light: 423nm
Yellow therapy light: 583nm
Total Power: 16 Watts adjustable
Input Voltage: 12V
Function: With 3 colors + 4 mix colors
Product size: 54.5

x

23.5

x

3.0 centimiter

Compliant to: ISO 13485 Medical Device Quality, IEC 60825-1 Laser Safety, IEC 60601-1-2 EMC, CB Mark, CE Mark, CMDCAS
What's the Benefits of Red / Blue Light Therapy?
The medical grade 635nm red light therapy can help at the surface level of the skin to stimulate collagen, reduce inflammation, while 465nm blue light therapy penetrates the pores and eliminates bacteria.
Most of the brand only have red light light, while Red light therapy and blue light therapy are used together, the result will be much better than red light therapy alone to treat Acne, Inflammation, Scarring, Dermatitis, Eczema, Psoriasis, Rosacea, Signs of aging, including age spots and wrinkles, Wound healing, and other skin conditions caused by inflammation.
What Are The Negative Effects of Red Light Therapy / Led Light Therapy?
Red light treatment is generally very safe, no side effects and painless, red or blue led light therapy natural alternative therapy. While if you use the red light therapy long time, it may appear the mild skin redness. And when you use led light therapy, please wear the goggles which we prepared for you to avoid the eyes be damaged by light.
How Often Should I Use the Led Light Therapy?
We suggest the clients use 15-minute daily session, 3-5 times per week for several months, you can choose the different therapy light according for your requirement.
What is Whole Body Led Light Therapy Machine Include?
1 x Main machine
1 x Power adapter
1 x User manual in English
1 x One pair of Goggles
7 Colors Light Therapy
Powerful Led Light Therapy for whole body treatment
With 573 medical therapy led beads cinema-level beauty rejuvenation
Soft silicone material 360 degree fit to the skin
Light, Comfortable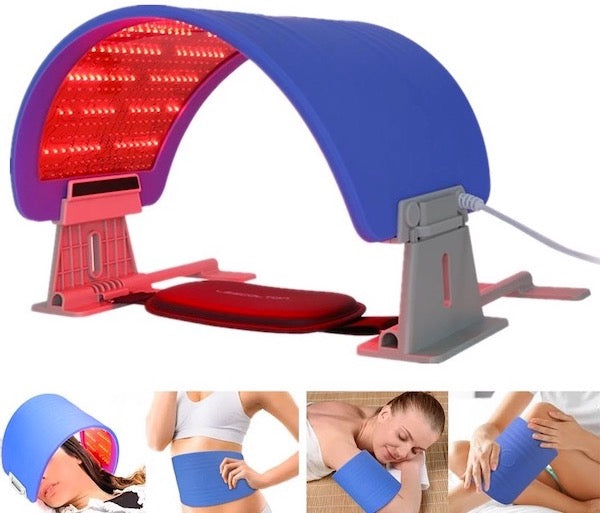 Super Design for Whole Body Led Light Therapy
Red, Blue, Yellow Light Therapy + 4 Mix Color
7 Functions Led Light Treatment for a wide range of skin problems as well as muscle pain
Flexible design contours to fit your body according to your requirement
Clinically proven medical led treatment, recommend by dermatologist
Do the Medical Spa at Home, Save Much money to Salon
What are client say
Daniel Cohen

"I use the Domer Laser for anti-inflammation, to relax very tight muscles, help reduce pain, also combined with massage therapy benefits are greater, Laser makes my work easier"

Dr.Kian Masoumi

"The Chiropractor in my office uses Domer Laser on me often to stimulate acupuncture points. I know the laser machine helps me because I feel great"

Dr.Jeffrey Dreon

"Laser point acupuncture is the safest natural treatment, needle free and more effective than traditional Chinese acupuncture. In my practice, I prefer to use the Domer Laser to benefit my patients"

Dr.Jagjeet Singh

"Updating skill and latest tools for practitioner in medical field is our priority.I added Domer Laser from last 16 months for pain management and incurable cases.Good results ."

Dr.Paulette Lewis

"I used Domer Laser to treat the knee osteoarthritis, TMJ, Knee meniscal tear, Chronic neck pain are a few that I remember right now, I use it for 10 minutes, results have been from at least a 25% to 100% improvement in one session, very great tool."
Light Therapy Lamps
Our Satisfied Customer