LED FACE MASK/ LED Light Mask 
Currently, there are so many skin-care products and devices that have dominated the market, and LED light therapy devices are topping the charts. Although these devices are not entirely new, they became more popular as manufacturers began to produce them for home use.
One of these LED light therapy devices is the LED face mask. The mask is designed to work with LEDs because they are safer and faster as a result of their non-invasiveness, painlessness and absence of drugs. If you are suffering from a variety of medical conditions, the LED mask is a great addition to your daily treatment plan.
HOW DOES LED FACE MASK WORK?
The DOMER Flexible LED face mask is a non-invasive and natural device that is worn on the face. It is portable, easy to use and safe for all skin types. It contains light of different colors and wavelengths which makes your skin healthier and younger. These lights have specific functions on your skin, and are used for different treatments as needed.
The 630 nm red light therapy is used to stimulate fibroblasts which produce collagen and elastin. This improves the plumpness and elasticity of your skin and also reduces the appearance of fine lines and wrinkles.
The 450 nm blue therapy light works to destroy and sterilize Propionibacterium (p-acne bacteria), which can be used to treat acne and pimples.
590 nm yellow therapy light is responsible for boosting lymphatic flow. This promotes anti-aging by removing toxins and waste from the skin.
The fourth light which is the Infrared light (850 nm) increases skin moisture level and improves the roughness of the skin.
By using the full function of Domer Flexible LED face mask, you are able to treat more facial problems and save your money in the process.
It is recommended that you use the LED face mask about three to five times for a 10-minute duration for each treatment. The usage of the mask is dependent on your skin needs.
In order to use it, you have to charge the controller, connect to the device, clean your skin and start the light treatment. After that, you can remove the mask, apply moisturizer to your skin and watch how your skin begins to glow. 
LED FACE MASK BENEFITS
The benefits of using the LED face mask are numerous. The Domer Flexible Led  face mask is super comfortable and portable as it uses the best silicone material that molds your face shape while you can take it anywhere you want to. With the multiple-colour advanced technology, it is also safe for every type of skin as it is natural and chemical free.
It is effective for skin care, skin rejuvenation, anti-aging, acne treatment, sunburn treatment, anti-wrinkle and brightening. Without the need of laser surgery or needles, the LED face mask helps to increase circulation, boost collagen production, tighten pores, fade acne scars/dark spots, reduce fine lines/ wrinkles and even out your skin tone.
The Domer Flexible LED Face mask could also work on other parts of the body that require treatment.
LED FACE MASK BEFORE AND AFTER
Results from LED Face mask are obvious and mind blowing. Here are a few pictures to show how people who have used LED face masks have seen tremendous changes on their skin.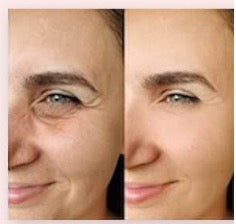 In the picture above, the initial picture had many wrinkles on the face, but after the use of the LED facial mask, the wrinkles have disappeared and the lady looks much younger.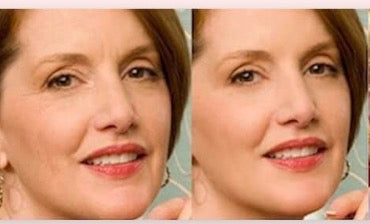 In this picture, the skin had some roughness with no even tone, but after the use of the LED light mask, the face looks smoother and younger.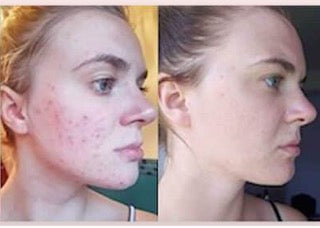 In the picture above, the face of the lady had some acne spots, but after the use of the mask. The spots have been cleared and she has much better skin.
Generally, the more you use your face mask, the better your chances of having a lasting effect on your skin. According to a study by clinical experts, 90% of patients who used LED therapy had reduced signs of aging with smoother skin and increased levels of collagen. They also noted increased skin clarity, and wrinkle reduction.
The results of this therapy are not merely seen from the reviews of a small number of people, but has been proven theoretically by clinical experts.
HOW TO CHOOSE THE BEST LED FACE MASK?
For you to get a good face mask, you want to be sure of what you are getting out of it. There are various factors that you want to look out for when you want to purchase your LED face mask. These include price, effectiveness and comfort. You would need to do some research on your own before purchasing the LED face mask.
While trying to get your LED face mask, you want to be able to make an economical choice. Other brands like Aduro and Omnilux have LED  face masks, but these options are pricey.  Domer LED face masks will cost you less and offer much more value at the same time. That's because they understand that having a perfect smooth face doesn't have to be too luxurious.
You also want to be able to get an LED face mask that gives you a full option that completely cares for your skin. Manufacturers like Aduro, Omnilux, Dr Dennis Gross and Dermalumae have both single and multiple colour options. The Domer face mask on the other hand, gives a special four-colour face mask, that gives you the exact combination you need for clear and young skin. This is the best option that you want to have for full skin treatment.
Another additional feature that stands out in your choice for a face mask is comfort and flexibility. The Aduro, Dr Dennis Gross and Omnilux are good options for comfortable masks. You could also get some comfort when you buy from Dermalumae. The Domer face mask comes in a silicone material that molds to your face shape. This added advantage makes the face mask the best option for an LED face mask.
Remember to take proper precautions before using your device. Wear eye protection and follow the directions you are given so you can stay safe while treating your skin.