Regular price
$219.00 USD
Regular price
$299.00 USD
Sale price
$219.00 USD
Unit price
per
Sale
Sold out
Buy more Save more
| Qty | Discount |
| --- | --- |
| Buy 2 | 9% off each |
| Buy 3+ | 12% off each |
| Buy 5+ | 15% off each |
View full details
How Does the Led Face Mask Work?
Domer Led face mask is non-invasive, natural, safe for all skin types, easy to use, portable, contain 4 colors therapy light to make your skin healthier & Younger.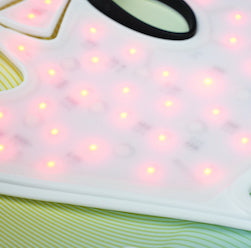 630nm red light therapy can stimulate fibroblasts to produce collagen and elastin, improves skin elasticity and plumpness, reduces the appearance of fine lines and wrinkles.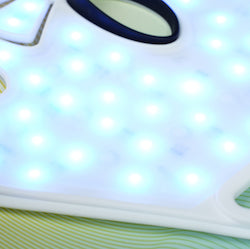 450nm blue therapy light destroy & sterilizes propionibacterium (p-acne bacteria), used for treating acne and pimples.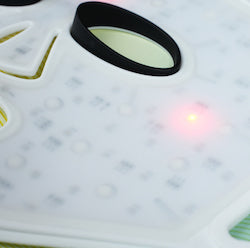 850nm Near Infrared light: Increasing skin moisture level and improving skin roughness, improve dullness and make your skin bright and shiny
Why Should You Need the Led Face Mask?
Light-weight, portable, and crafted from soft, medical-grade silicone, Domer portable flexible led face masks works on all types skin to reduce wrinkles, treat acne, improve hydration, tighten skin.

More FAQs
LED Type: Red, blue, and near-infrared
Wavelengths: 620nm red light, 460nm blue light, Mixed light, 850nm infrared light
Leds Quantity: With total 100 medical leds
Battery Capacity: 1800mAh lithium battery built-in, 2-3 hours full charge
Material: Silicone
Weight: About 200g (mask & controller)
Total Led Face Mask Dimension: 400mm max (w) × 200mm max (h)
Targeted Use: Face, hand
Warranty: 1 years: device and controller
Compliant to: ISO 13485 Medical Device Quality, IEC 60825-1 Laser Safety, IEC 60601-1-2 EMC, CB Mark, CE Mark, CMDCAS
How to Use the Led Face Mask?
We recommend three to five times per week, each treatment 10-minute, followed by maintenance as desired.
Charge your controller & then connect it to the device
Clean your skin
Press the Auto setting to do the 15 minutes for red light/ blue light/ Near Infrared treatment
Remove the mask and apply moisturizer to skin
Gently wipe down the mask
Led Face Mask Contraindication
There are no serious negative effects of red light therapy and there are few contraindications. but there are some categories of people who should be cautious about red light therapy:
Pregnant, planning on becoming pregnant or breastfeeding.
Lupus erythematosus, photosensitive eczema or albinism.
If you are taking any medication that can cause photosensitivity.
If you suffer from any genetic conditions of the eye.
What is the Led Face Mask Included?
Flexible silicone Led FACE Mask
Controller
USB line
Head straps
Carry bag
Why Domer Led Face Mask?
Super comfortable, adopt the best silicone material to molds your face shape
Portable, you can take it to everywhere
Safe for all types skin, natural & chemical free
Proven Result, with four colors advanced technology
With Manual and Automatic setting, easy to use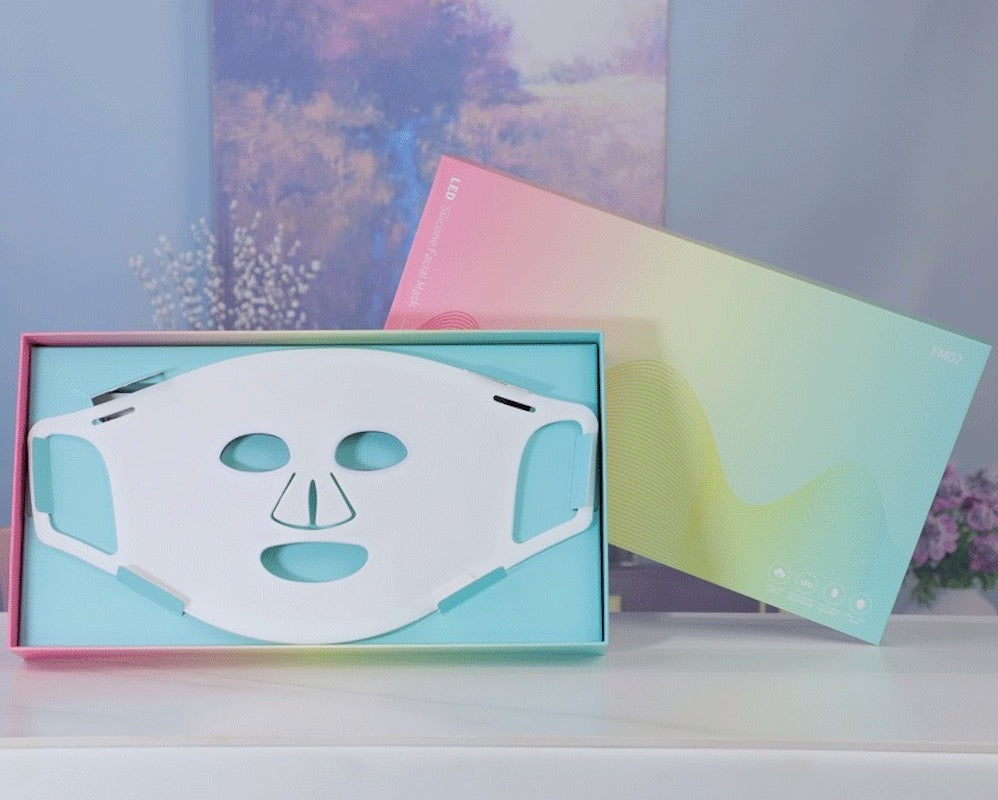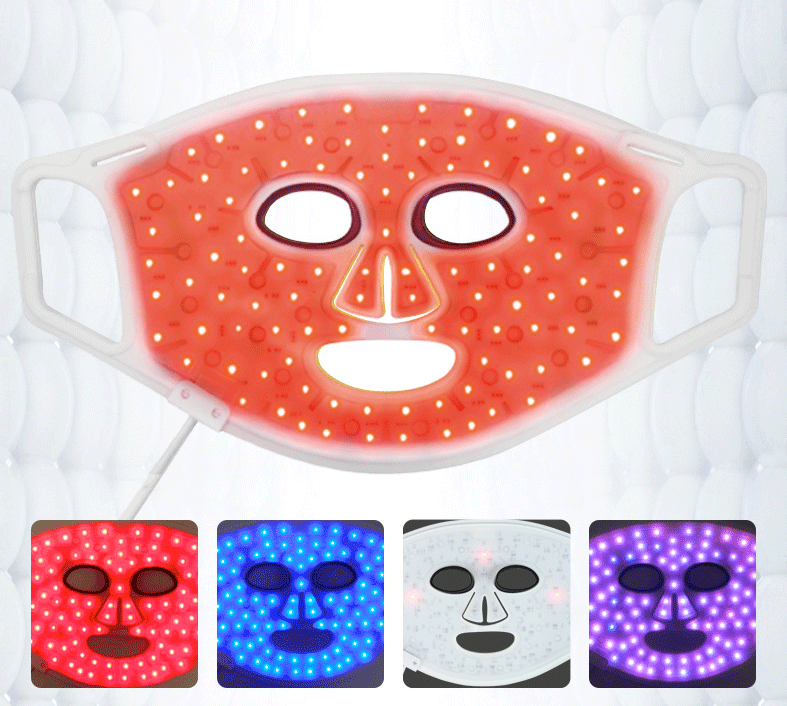 4 Colors Led Face Mask
With full function, treat more facial problems
100 beams medical Leds to maximize light penetration into the skin
Professional & quality results
Save much money in-clinic beauty treatment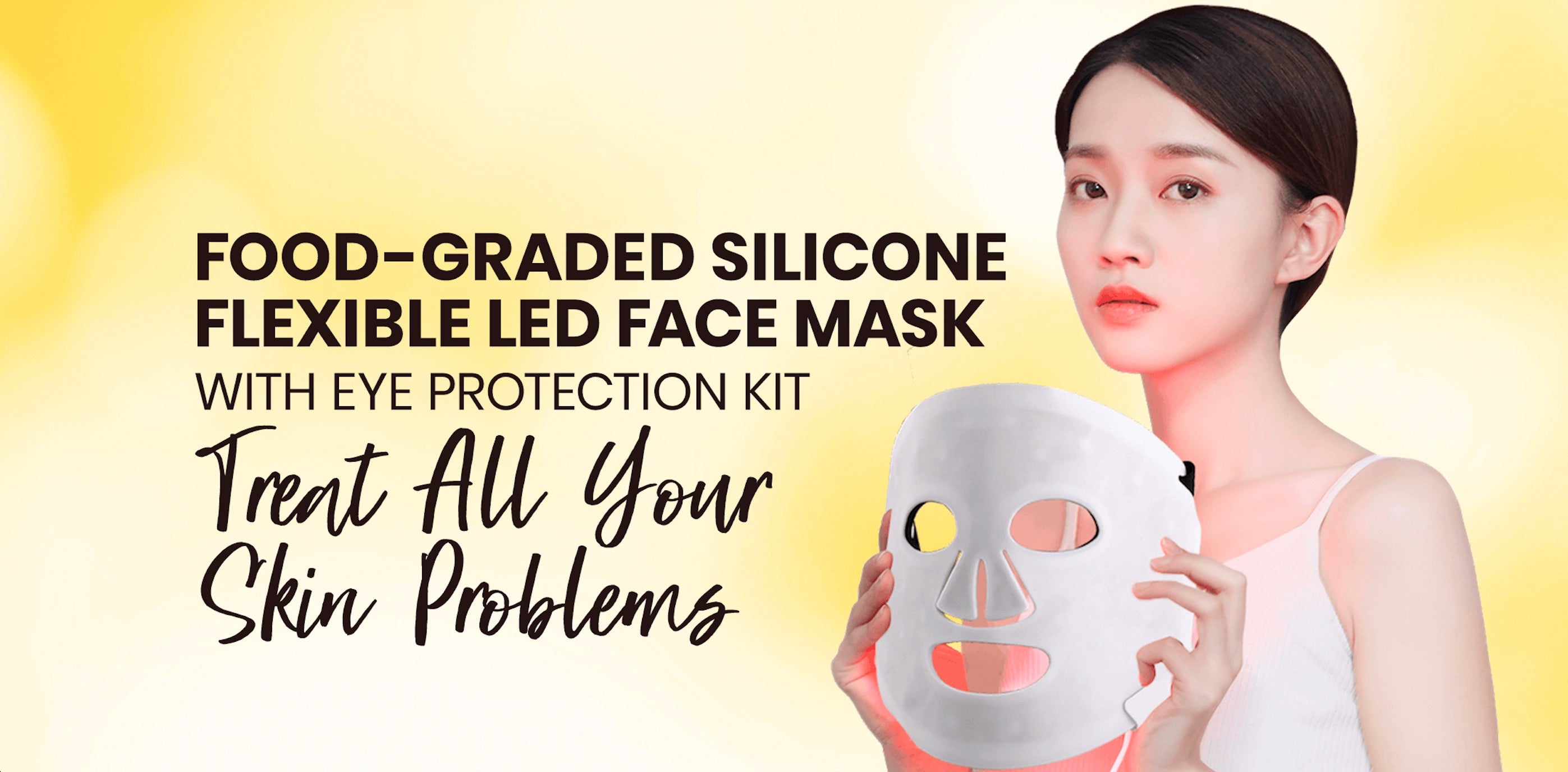 Feedback
I did not receive a 4 colour face mask, the one I have is not 3 colours, red, blue and yellow.
Hi Mark,
Sorry for your confusion, 4 colors face mask means it has 850nm infrared red light, led therapy red, blue, yellow light, the red light is combined 850nm infrared and red led therapy light together, so you just can see red, yellow, blue light.
The Led face mask works
The led face mask is easy to use, just need to set the treatment time, and I can choose the red, blue, or yellow therapy light for different functions, not just the red light.
I've been using it for two months, and I notice the difference in my skin. It has diminished age spots and wrinkles. I am so happy to buy it.
Love Domer Led Face Mask
Love using Domer Led face mask, It is simple and comfortable. Since I started use my led facial mask, I noticed the textured roof my skin has improved. I use it several times a week on my face and also on my hands, after two weeks, I definitely can see the difference in my skin.