Low Level Laser Therapy for Pain Relief 4x808nm 12x 650nm low level laser
Domer economical model 600mW handheld laser is portable, affordable, Domer low lever laser is suitable for medical professionals and home use.


600mW Handheld Laser is designed to operate at 650nm & 808nm low level laser and intensity laser to provide an array of healing benefits, for example, 

repair  the soft tissue, reduce inflammation and transmit pain.
Low level laser therapy is 

safer and more effective over 5000 laser therapy clinical trials ( RCTs) and over 9,000 laboratory studies have been published.
Free shipping worldwide straight to your door
Fast Delivery, after you ordered, the parcel will arrive about 7 workdays
60 days trails to make sure you are satisfied with Domer Laser
100$ Dollar Cold Laser treatment protocols free to help you get the better result
1–year warranty and best after-sale service, supply you new laser or parts free guarantee
Product Price:
$299.00 USD
$269.00 USD
Availability : In Stock
Product Type : Pain Relief
Vendor : Domer Laser
Free shipping worldwide

60 days Money Back Warranty

100% Secure Payments
How Does Low Level Laser Therapy Work?
Low Level LaserTherapy also known as cold laser therapy, photobiomodulation therapy uses 650nm & 808nm laser therapeutic light to accelerate the tissue Repair and anti-inflammation.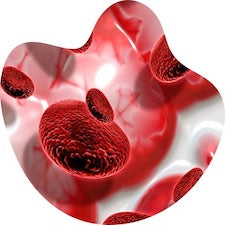 Improve Blood Circulation
The cold laser directly irradiates the lesion par which blood flow is decreased, or irradiate the sympathetic ganglion which dominates this range. It could supply sufficient blood and nutrition, to accelerate the metabolism and relieve the symptom.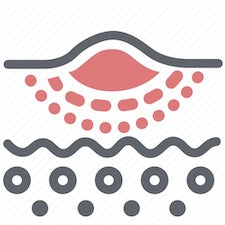 Anti-inflammatory
The cold laser irradiates the lesion area, to enhance the activity of phagocyte and increase the immunity, and diminish the inflammation quickly.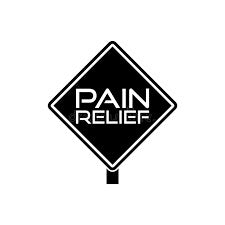 Relieving the pain
The injured party could release the substance similar to morphia after the cold laser treatment.The irradiation also could reduce the conduction rate, power and impulse frequency to receive the pain quickly.
Low Level Laser Therapy Application
Low Level Laser Therapy (LLLT) is a safe and effective solution to relieving pain and healing the body without invasive surgery or side effective.
More FAQs
Product Specification
The Domer 600mW Handheld Laser uses class 3B 808nm and 650nm low level laser light, with intelligent operation system:
Laser Type: GaAlAs Class 3B Laser
Laser Wavelength: 808nm & 650nm low level laser
Terminal Laser Output:

4 x 808nm laser beams,

12 x 650nm laser beams

Terminal Maximum Power: 600mW ± 5%
Timing Setting:

5-30 minutes adjustable

Power Setting: start from 5 minutes, 5-30 minutes, 6 grade adjustable
Work Mode: continuous mode
Battery Capacity: Built-in lithium battery 2600mAh, 2-3 hours full charge
Compliant to: ISO 13485 Medical Device Quality, IEC 60825-1 Laser Safety, IEC 60601-1-2 EMC, CB Mark, CE Mark, CMDCAS
What Disease Can be Treated by Low Level Laser for People?
Low level laser therapy can accelerate healing of muscle, ligament, cartilage, nerves disorder, etc., as we know, a wide range of acute & chronic pain can be treated by low level laser . Some of conditions that may typically be treated by low level laser therapy include:
Arthritis pain
Carpal tunnel syndrome
Fibromyalgia pain
Knee pain
Neck pain
Tendonitis
Plantar Fasciitis
Frozen shoulder
Wound, ulcer
Sports injuries / Accident injuries
What is Laser Treatment Used for Dogs / Horse / Pets?
Arthritis, osteoarthritis
Tendon and ligament injuries, fractures, muscle sprains or strains
Degenerative joint and disc disease, hip dysplasia, dermatologic disorders
Wounds, fractures, neurological conditions
Acute and chronic ear infections
Neurological disorder, periodontal disease
Post-operative healing and acute traumas
What is Contraindication of Low Level Laser Therapy?
Low Level Laser Therapy has a wide application, no side effective, while only should pay attention a few contraindication when you do the laser treatment
Eyes: Do not aim laser beams into the eyes and everyone present should wear appropriate safety spectacles
Thyroid: Do not aim the laser beam into your thyroid, LLLT can compromise thyroid function.
Pregnant: Do not treat directly over the developing fetus.
Epileptics: Pay attention that low frequency pulsed visible light (<30Hz) might trigger a seizure in photosensitive, epileptic patients.
Cancer and hemorrhagic disease: the patient who has cancer and hemorrhagic diseases are prohibited to use the cold laser therapy device.
How Long Does It Take For Laser Therapy to Work?
This 600mW Handheld Laser with four 808nm and ten 650nm low level laser, it works great for joint pain, muscle pain, inflammation, wound.
For the acute pain, you will notice the difference 2-5 laser treatment normally, about 20 minutes per laser treatment, once or twice per day.
For the chronic pain,
For the chronic pain, it will take longer days to notice the difference, the clients said they can feel better after 10-18 days laser treatment, as the the laser therapy has the time cumulative effect, the longer you do the laser treatment, the effective will be better.
What is Low Therapy Laser Therapy Cost?
Laser treatment can vary in price, as it's highly dependent on the amount of sessions you require. Normally, a laser treatment session ranges from $30 to $80+. For example, acute pain, wound, burn injures, accident injures, bell's palsy, stomach pain may be treated daily, the patient may feel better about 3 laser treatment, whereas more chronic disease should take 5 - 10 laser treatment to get response. Each laser treatment will take about 10-30 minuets.
For example, says the patient should take 5 to 20 laser treatment, with each session range from $30 to $80+, it may cost $150 to $1600+ to see the great results or recover. Domer 600mW Handheld Laser is the most intelligent invest for practitioners and home physiotherapy, with high return rate. For home use, it can help you save a large amount of money to treat the family at home.
What's the 600mW Handheld Laser Package Included?
1 Pain relief low-level cold laser device
1 Power adapter
1 carry case
1 pair of goggles
11 Laser Protocols for Equine free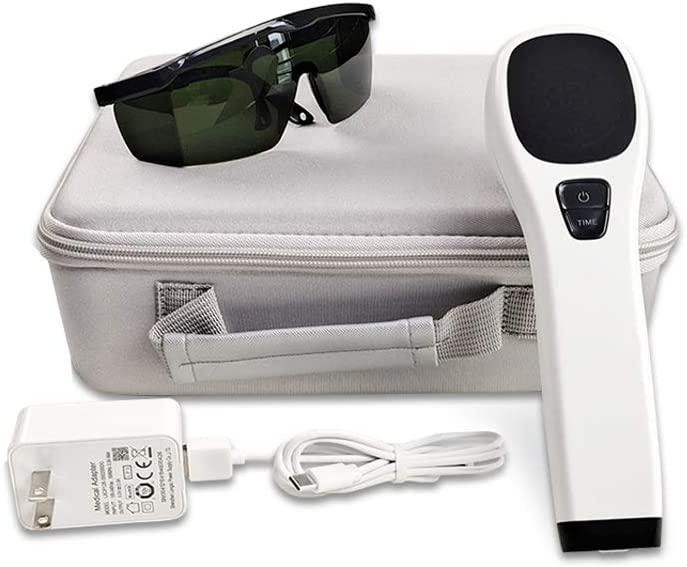 Intelligent Design & Laser Therapy Protocols Free
Portable, Light, Rechargeable
Easy to operation, you only need to set the time & power, then adopt the Laser irradiate the Pain area or wound
100$ Dollars Laser Therapy Protocols Free, Only Domer Laser can supply you the professional laser therapy protocols for 50+ different disease free to help you get the better results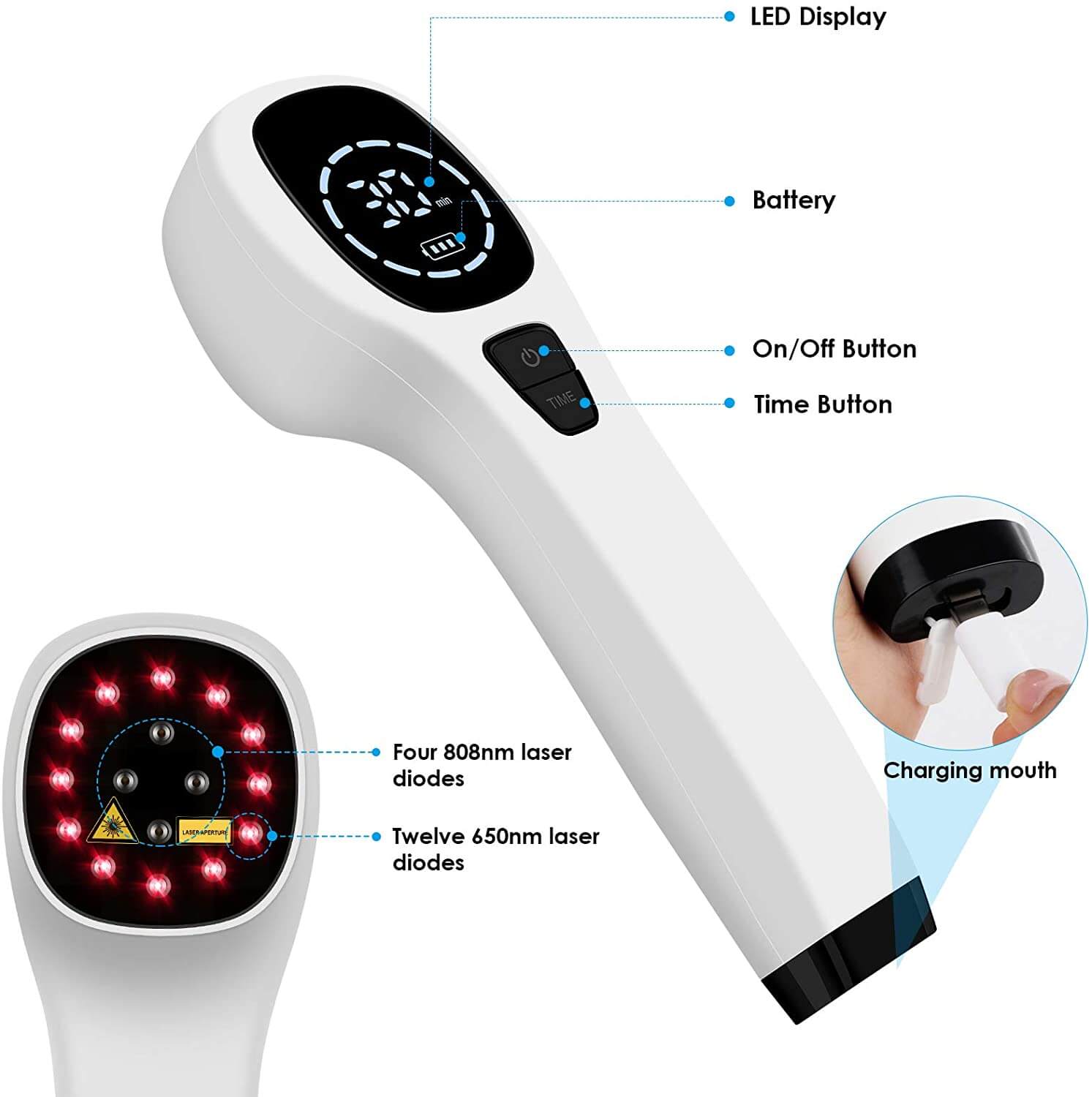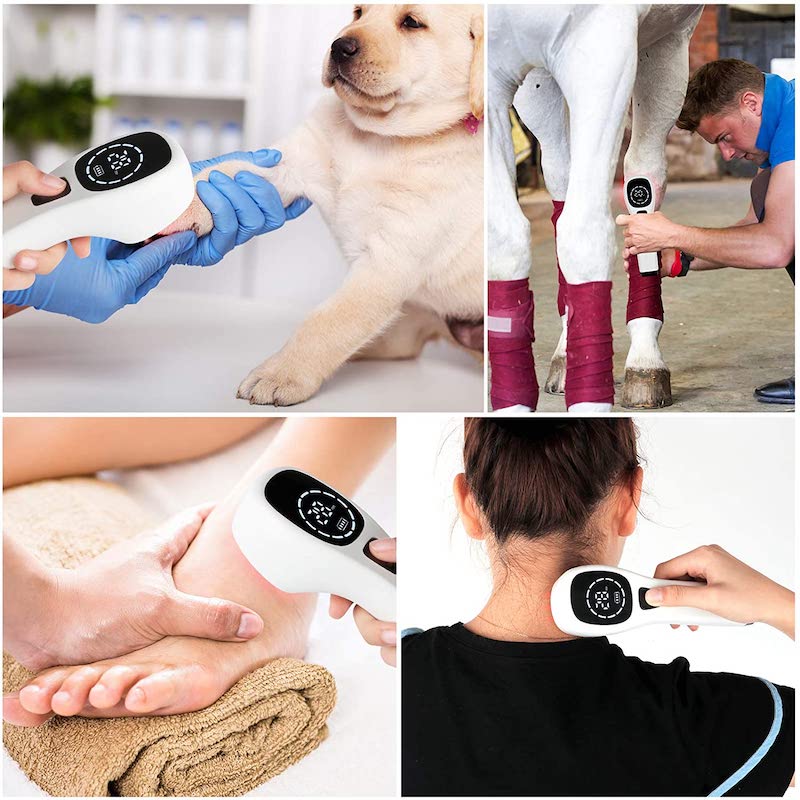 Affordable Cold Laser
Much Affordable price
Suitable for People & Pets
Full One Year Warranty (If any problem of the laser, which didn't be caused by human, we will supply you brand new free)
After you order, we will deliver the laser about 3 workdays, and update you the tracking number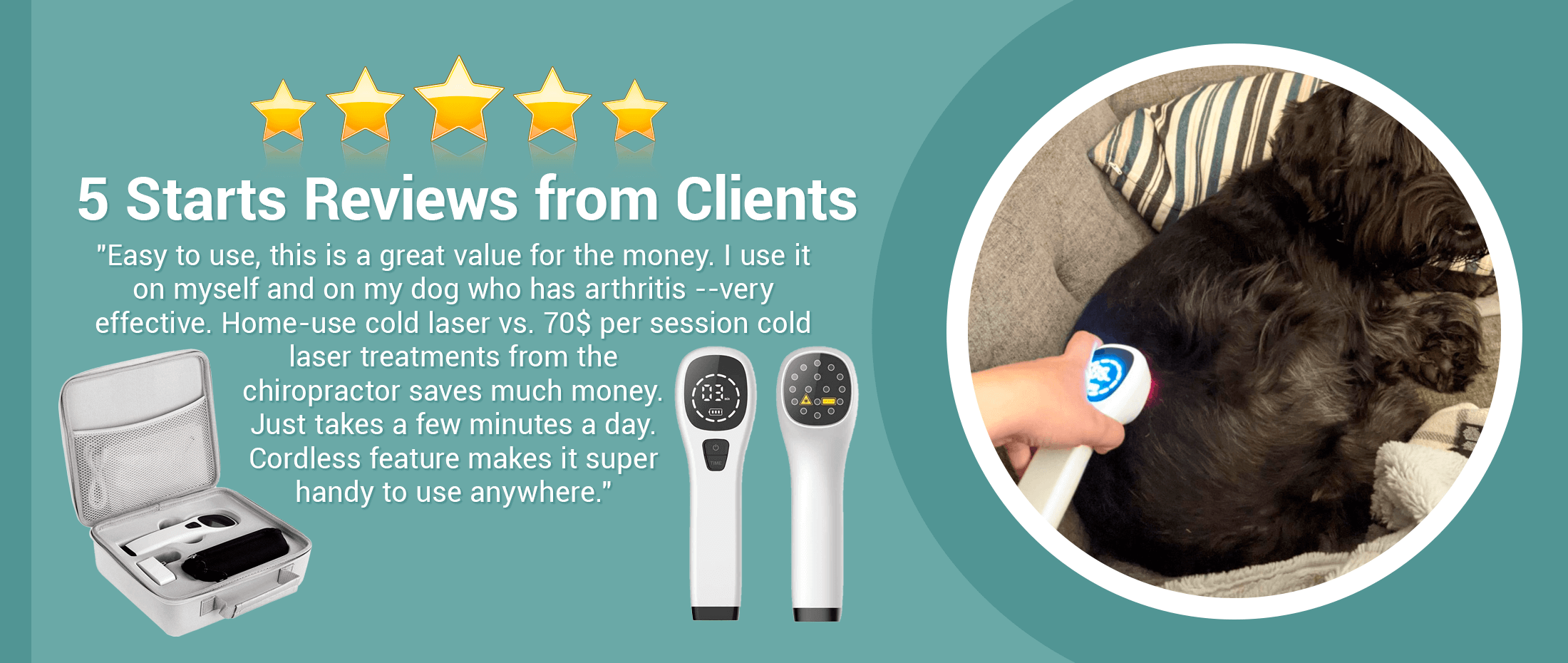 What are client say
Daniel Cohen

"I use the Domer Laser for anti-inflammation, to relax very tight muscles, help reduce pain, also combined with massage therapy benefits are greater, Laser makes my work easier"

Dr.Kian Masoumi

"The Chiropractor in my office uses Domer Laser on me often to stimulate acupuncture points. I know the laser machine helps me because I feel great"

Dr.Jeffrey Dreon

"Laser point acupuncture is the safest natural treatment, needle free and more effective than traditional Chinese acupuncture. In my practice, I prefer to use the Domer Laser to benefit my patients"

Dr.Jagjeet Singh

"Updating skill and latest tools for practitioner in medical field is our priority.I added Domer Laser from last 16 months for pain management and incurable cases.Good results ."

Dr.Paulette Lewis

"I used Domer Laser to treat the knee osteoarthritis, TMJ, Knee meniscal tear, Chronic neck pain are a few that I remember right now, I use it for 10 minutes, results have been from at least a 25% to 100% improvement in one session, very great tool."
Pain Relief
Our Satisfied Customer